WTA Finals interactive installations
Singapore — SAP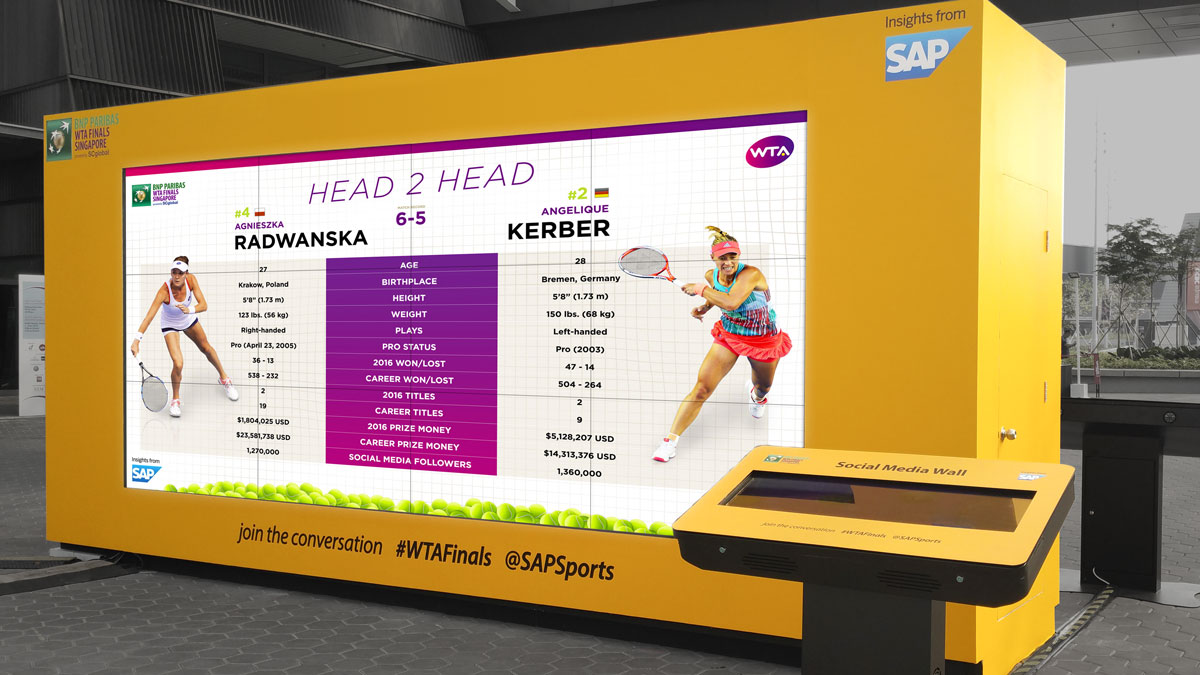 The WTA Finals are an end-of-season tournament for the world's top female tennis pros. Funnel 33 designed and developed an experience to remember for tennis fans. Each of these interactive displays were very popular with tournament attendees, effectively achieving client goals.
The Match Center utilized five 84" 4K touchscreens mounted around the kiosk structure. We designed apps that allowed visitors to the tournament to get more information about each of the players, as well as current, up-to-date stats from the tournament in fun, engaging ways.
The Social Media Wall included a live Twitter ticker, photos from players' Instagram, as well as several interactive features to get the public involved.