Game development, leaderboards & reward experience
TwitchCon — HP OMEN / Intel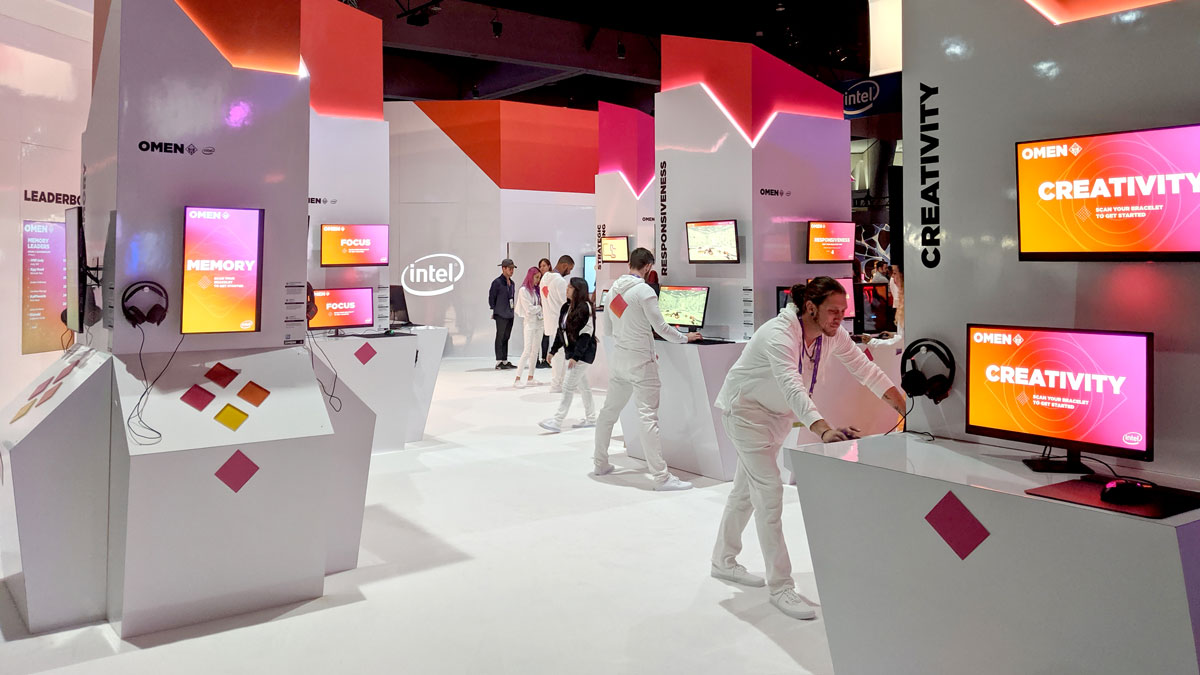 Funnel 33 designed and developed a series of 7 minigames intended to test gamers' skills at HP's OMEN booth at TwitchCon in Las Vegas.
Players' scores on each game were normalized to a 100-point scale and ranked on leaderboards. Daily leaders could win prizes, and every player that completed all seven games could claim a fancy laser-carved glass giveaway.
"A total of 21,536 attendees visited the Omen Gaming Lab, and 20 Twitch streamers helped boost its social media reach, which included 3.6 million Twitter impressions."
Check out the full report here.