San Jose Sharks interactive stadium installation
SAP Center — San Jose, California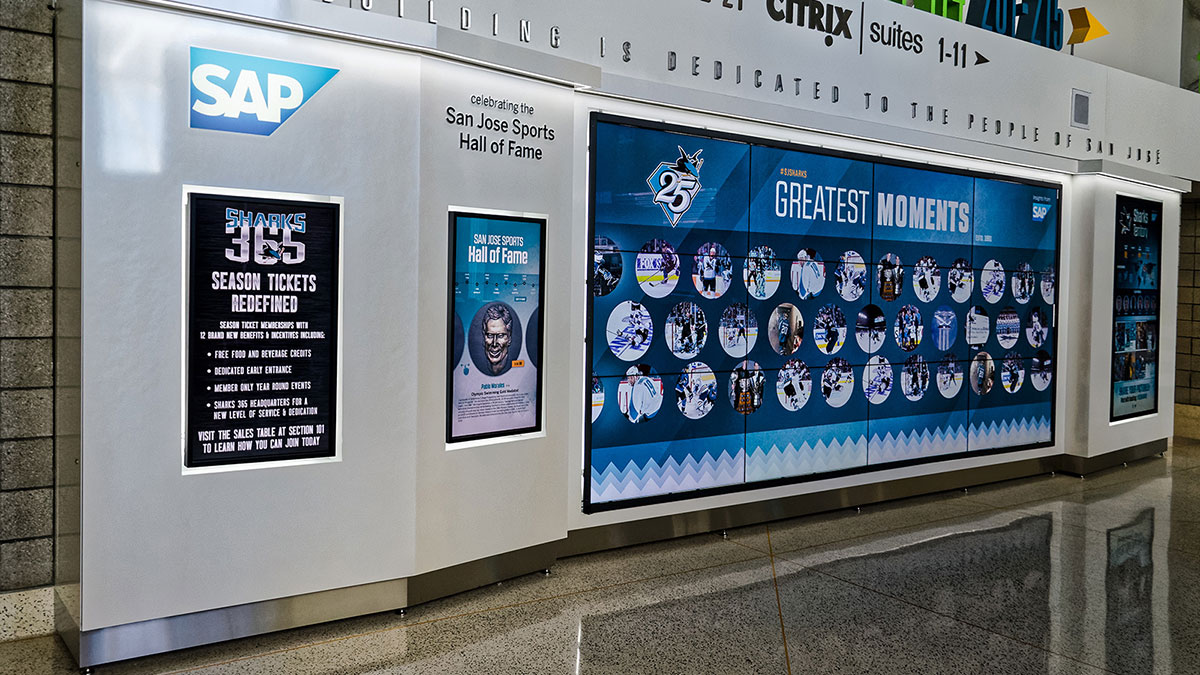 Funnel 33 has had a fruitful relationship with the San Jose Sharks, through an activation at their home arena, the SAP Center. We created an interactive installation that included a large touch video wall, and several ancillary touch displays with different kinds of content.
The main wall showcased a number of video highlights from the franchise's 25+ year history. One display held an interactive presentation of the San Jose Hall of Fame, in which we digitally scanned the actual 3D bronze busts and presented them to viewers to gaze at and read about.
We also produced a fascinating social media visualization app for the 84″ touch display at the right side of the installation. It showed on a map where people across the world were posting about the Sharks, and gauged the emotional content of posts based on trigger keywords. We also aggregated related social media images and posts.